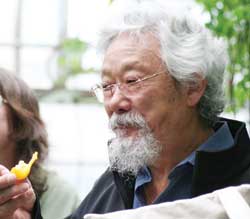 A record number of student voters approved a fee levy of 75 cents per three-credit course for a fund that would help make the campus more sustainable. "I am ecstatic, but not surprised," said Peter Schiefke, who along with Mohamed Shuriye developed the idea for the one per cent campaign. The goal is for students to donate the equivalent of one per cent of their tuition to make Concordia one of the greenest universities in the world. With the contributions of roughly 42,000 full- and part-time students, the fund should come to about $185,000 when it is collected for the...
Concordia Journal online


The Concordia Journal appears every two weeks, but daily news is always available from News@Concordia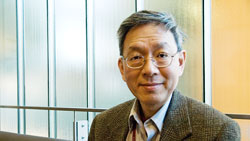 If you google "Lam's Problem," you'll get the description of how Clement Lam solved one of the most demanding problems in his field, the search for a finite projective plane of order 10. The math proof took him and his colleagues two years on powerful computers. It earned them a place in mathematical history, an article in the New York Times, and an entry in the 1989 Encyclopedia Britannica Science Year Book. His work will be acknowledged with the Euler Medal from his peers around the world in the Institute of Combinatorics and its Applications. It took more than 800...