Accolades
Congratulations to alumnus Fred Green (BComm 78), who has been named CEO of Canadian Pacific Railway Ltd. He has been a CPR employee since he graduated. The Globe and Mail said Green will likely improve train times and cut costs.
---
A project by management professors Martin Martens and Robert Oppenheimer and David Jones of the University of Vermont was featured in Donna Nebenzahl's Workology column in The Gazette on March 11. They are doing research on the significance of friends at work. The project survey is online, and the three researchers are seeking participants. If you're interested in taking part, click here.
---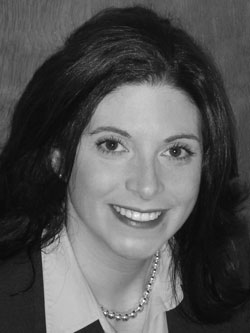 Jennifer J. McGrath (Psychology), who studies cardiovascular risk factors in youth, recently found that children from poorer, less educated families were less physically active and had more sedentary behaviour than children from wealthier, more educated families in Quebec. However, regardless of whether they came from rich or poor families, all children received the same amount of school physical education classes. School physical education classes were the only source of physical activity for some disadvantaged youth. These findings underscore the importance of physical education classes in schools and have implications on policy decisions as they relate to school funding. Her work was reported in the Journal de Montréal, The Gazette, 940 News Radio, and she recently presented the findings at the annual meeting of the American Psychosomatic Society.
---
Congratulations to Concordia's 23-student team at the Jeux franco-canadiens de la communication, held recently at Université Laval. It was the first time Concordia had taken part. The student organizers, Kinia Adamczyk and Gabriel Bran Lopez, had to raise $5,000 to cover registration and material costs, which came from various university sources plus Volkswagen and the Caisse Desjardins. The team came second in oral presentation, and say they learned a lot.
---
Fine Arts alumnus Matthew Reichertz is one of five artists shortlisted nationwide for the largest art award in Canadian history available to young artists. The Sobey Art Award, worth $50,000, is awarded every two years to an artist under the age of 40. This year's winner will be announced in November, and works by all five finalists will be featured in an exhibit in the Montreal Museum of Fine Arts from Oct. 25 to Jan. 7.
---
First Nations author and scholar Dr. Taiaiake (Gerald) Alfred (BA 1989) won a National Aboriginal Achievement Award in the education category. It was given this year at a gala ceremony in Vancouver. He is the founding director of the Indigenous Governance program at the University of Victoria, the world's first program to offer a master's and PhD in that field.
---
The Sherbrooke Record recently profiled Fine Arts alumnus and multimedia artist Eva Quintas. Four of her portrait collages from a series of work she developed during a recent sojourn in Mexico will be on display at Art Sutton until April 16. Quintas was awarded an artistic residency in Mexico by the Quebec Art Council in 2004, and recently received a grant to do work with Canada's First Nations. She is also the founder and artistic director of Agence TOPO, an artist-run multimedia centre.
---