Sunny days in D.C.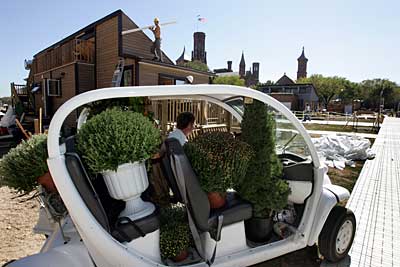 Adrian Armorer, from Concordia University, transports plants to the team's solar home (visible in the background) on the U.S. National Mall. The car operates on solar power captured by Northern Light, the team's model house, which was an entry in the Solar Decathlon.
The Canadian team, which was based at Concordia, returned with honours from the competition, held from Oct. 7 to 16 in Washington D.C. They took first prize for Most Energy-Efficient Design and the award for best roof integration of photovoltaics, and placed fourteenth overall among 18 competitors.
For more photos of the Solar Decathlon project, go to news.concordia.ca.