Accolades
---
Graham Dodds (Political Science) received the Best Paper award at the 2005 Northeastern Political Science Association conference for The Early Judicial Acceptance of Executive Orders.
---
Mourad Debbabi and his graduate students Mohamed Saleh, Chamseddine Talhi and Sami Zhioua in the Concordia Institute for Information Systems Engineering (CIISE) have published a book, Embedded Java Security: Security for Mobile Devices (Springer). In an email to the Journal, Debbabi explained that the group secured funding from Alcatel Canada and NSERC.
"When we started the project, I told my graduate students (now co-authors) that we would make out of the results of this project a book that would be the first reference on this topic. The project was extremely successful and led to several international research publications in established conferences and journals."
---
Former Stingers basketball coach Mike Hickey has just published a book called Dream Big Dreams: The Jack Donohue Story. For more information, please go to www.dreambigdreams.ca
---
In the December issue of the Journal, we mentioned several Concordians who recently earned literary distinction. Here's another one: Lazer Lederhendler was nominated for a Governor-General's Award for The Immaculate Conception (House of Anansi), the English translation of L'Immaculée Conception, by Gaétan Soucy (Editions du Boréal). It was also nominated for this year's Giller Prize. Lederhendler, a 1993 graduate of the creative writing program, has been nominated three times in seven years for a GG in the translation category. We are indebted to David Leahy for this information.
---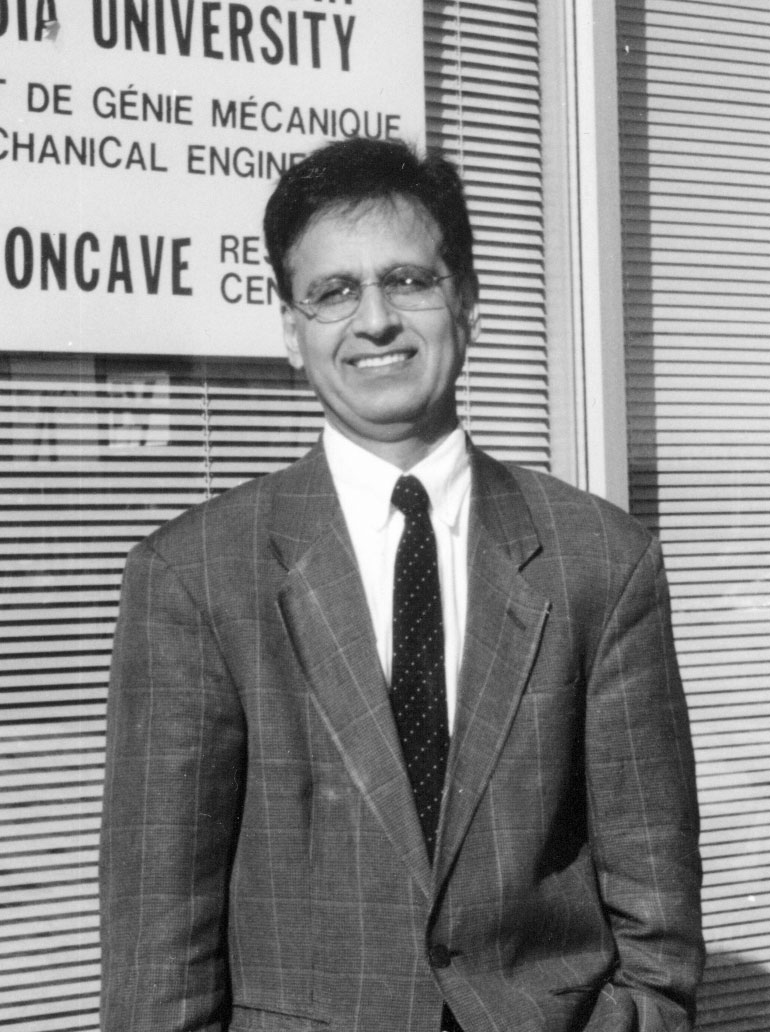 Subhash Rakheja (Mechanical & Industrial Engineering) received the Elsevier Honor as the most cited author in the Journal of Sound and Vibration, and was 15th on the list of the "Top 25 Hottest Articles" in Science Direct.
Rakheja also shared in the 2006 Liberty Mutual Best Paper Award, given by the large U.S. insurance company and the International Journal of Industrial Ergonomics, for "Contact Pressure Distribution at Hand-Handle Interface: Role of Hand Forces and Handle Size." This research was done at CONCAVE (Concordia), the National Institute for Occupational Safety & Health, in Morgantown, W.V., and the Institut de recherche Robert-Sauvé en santé et en sécurité du travail (IRSST), in Montreal.
---
Calvin Kalman (Physics) has published a book, Successful Science and Engineering Teaching in Colleges and Universities (Anker Publishing).
---
Congratulations to Peter Shizgal (CSBN, Psychology), who was elected Fellow of the American Association for the Advancement of Science.
---
Clairneige Motzoi, a graduate student in Psychology supported by the Centre for Research in Human Development (CRDH), was awarded a prestigious ATHGO (Alliance Toward Harnessing Global Opportunities) "ambassador" award and scholarship. Offered under the auspices of the United Nations, it includes an all-expenses paid trip to be part of a delegation at the ATHGO International's summit, which will be held at UN European Headquarters in Geneva.