The Spirit of Inquiry is willing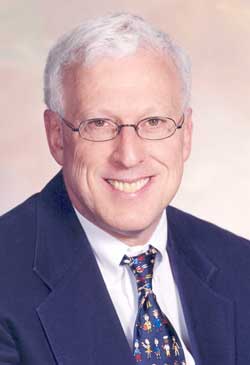 Vice-Provost (Academic Programs) Danielle Morin wanted to create a forum at Concordia where teaching and learning would be discussed and exciting experiences could be shared. She envisioned an in-house activity where some Concordia professors would get together to share their passion.
However, a call from McGraw-Hill Ryerson vice-president Joe Saundercook changed everything. In partnership with the publishing house, the project became a national conference.
The Spirit of Inquiry: Developing Critical Thinking, Creativity and Community is shaping up to be a winner. The national conference on teaching has attracted a record number of proposals.
The annual McGraw-Hill Ryerson conference on teaching and learning will be held at Concordia on May 14, 15 and 16. Rami El-Cheikh, Special Project Manager in the Office of Provost, says the call for presentations was so successful the organizers had to say Stop, that's enough!
"They usually average about 70, but we received 110," El-Cheikh said. "They usually offer six concurrent workshops, but we're offering eight, with a choice of 10 presenters at each one. There's a great deal of choice."
Some of the 170 people who have already registered are coming just to hear Robert J. Sternberg, the noted American psychologist, who developed a new theory of human intelligence and questions the efficacy of IQ tests. A past president of the American Psychological Association, he is currently Dean of the School of Arts and Sciences and Professor of Psychology at Tufts University.
Sternberg will give the first keynote address on Monday, May 14, on how to synthesize wisdom, intelligence and creativity.
Caroline Baillie, Dupont Canada Chair of Engineering Education Research and Development at Queen's University, will speak later the same day, also about creativity. The final plenary speaker, on May 15, will be Curtis Bonk, who teaches educational psychology and instructional systems technology at Indiana University.
The rest of the program includes teachers — 80 of them — including many Concordia faculty members.
For example, Liselyn Adams will reveal how to use students' frustration in a positive way. Rama Bhat will show how to teach engineering holistically. Anthony Synnott is giving a talk he calls "Beacons, Bureaucrats and Battlefields: Reflections on Teaching Sociology." Richard Kerr will show how he uses a critical thinking approach to teach film production.
Other presentations will originate from McGill, the University of Toronto, York, about 30 other universities and colleges, and several from corporations.
A conference as big as this one needs volunteers to keep things running smoothly. In return for a commitment of five hours worked, a volunteer will receive a one-day pass to all events. Students may contact Rami at ext. 2426 or by email at rami.el-cheikh@concordia.ca
There is still plenty of room for registrants, and Morin will sponsor 15 graduate students on a first-come-first-served basis. She encourages students to contact her at Danielle.Morin@concordia.ca, and to peruse the website, at spirit-of-inquiry.concordia.ca/