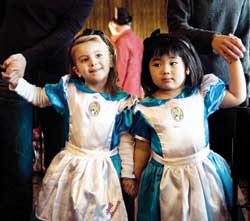 This year, close to 200 Concordia students are earning credit in Europe, China, India and Australia. That's almost four times as many students who studied abroad five years ago. Meanwhile, Concordia received nearly 900 applications from students at partner universities who hope to put in some exchange time here. Liselyn Adams was named Vice-Provost International Affairs just over a year ago. In that time, she's restructured the Centre for International and Academic Cooperation into Concordia International to support more students in their quest for an international education. The Vice-Provost and Concordia International also help visiting professors and students coming here...
Concordia Journal online


The Concordia Journal appears every two weeks, but daily news is always available from News@Concordia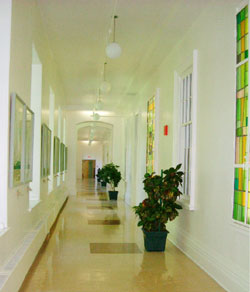 Christopher Jackson has a dream: to transform a majestic heritage building into the first totally integrated arts school in North America. After 10 years as dean of the Faculty of Fine Arts and a year concentrating on his musical career, Jackson has returned to Concordia to take charge of fundraising for the renewal of the Grey Nuns convent. He's excited by the project, but it will be expensive. Jackson doesn't want to set a figure, but he's glad the work will be spread out over at least a decade. Under the agreement to purchase the property in 2004, the university...