Louise Dandurand named to new Vice-Presidential position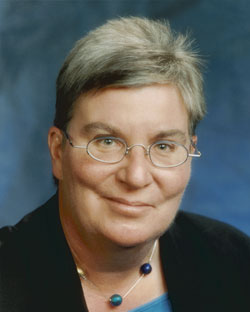 President Claude Lajeunesse has announced the appointment of Louise Dandurand as Vice-President, Research and Graduate Studies, for a five-year term.
Dandurand has been president and CEO of the Fonds québécois de la recherche sur la société et la culture (FQRSC) since 2001.
She began her career in the Political Science Department at the University of Ottawa. After teaching for five years, she was appointed Director of Policy and Planning at the Natural Sciences and Engineering Research Council of Canada (NSERC), and subsequently Secretary-General of the Social Sciences and Humanities Research Council of Canada (SSHRC).
In 1997, she was appointed Vice-Rector, Strategic and Financial Planning, at the Université du Québec à Montréal (UQAM). The following year, she became the Vice-Rector of Research, Creation and Planning at the same university.
"Throughout her rich and varied career, Louise Dandurand has built a stellar reputation as a dedicated advocate of university research and graduate studies. She has shown that they are motors of social, cultural and economic development," Lajeunesse said. "Concordia is honoured to have someone of her stature to lead our research development."
Dandurand holds a PhD in Political Science from the University of Toronto. She has been on a number of boards and committees, including the Quebec Council for Science and Technology and Valorisation Recherche Québec, and has also been active internationally.
Welcome to Concordia, Vice-President Dandurand.